Medium With Cardamom Turkish Coffee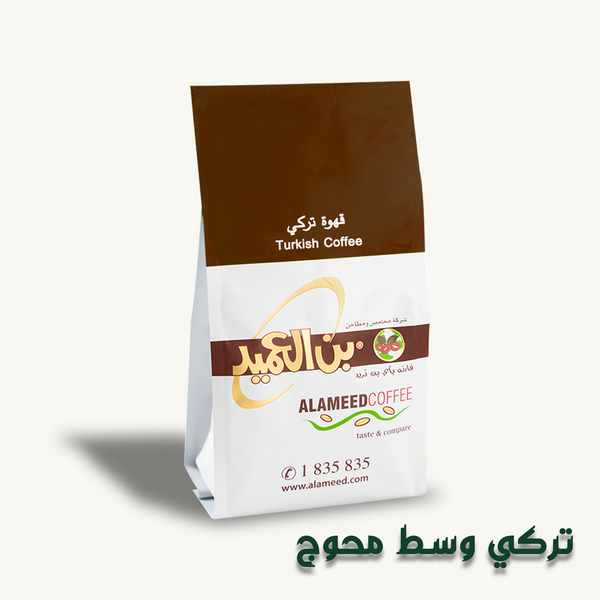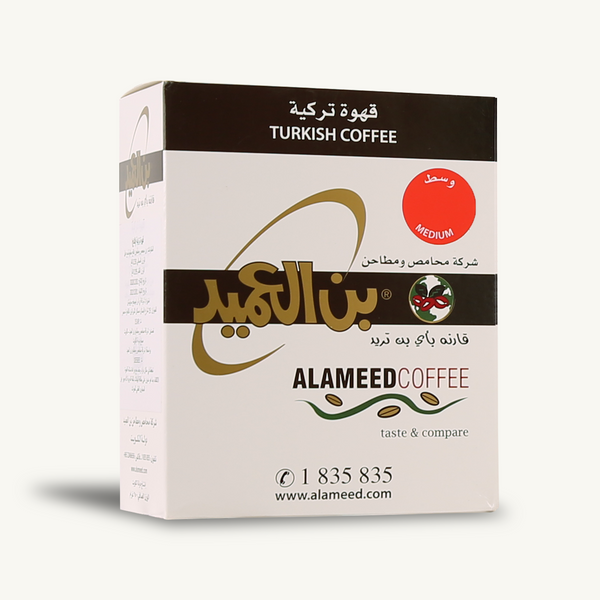 Turkish coffee 
contents: dark & medium roast coffee with cardamom
In order to maintain rich flavor , store your coffee in a dry place.
French and medium Turkish coffee
Delivery time is correct
Packing is perfect and the coffee is really original Kuwaiti from alameed
It was my first trail to order from your site but sure won't be the last.
Medium With Cardamom Turkish Coffee
Excellent coffee ruined by bad service
I'm very disappointed by the delivery company selected by AlMazaq to deliver their coffee. They are not punctual and they provided me with 3 promised dates to deliver the coffee and they did not commit to their promises. I had to call AlMazaq and complain 2 times until the package arrived. Additionally, the package (coffee boxes) arrived in a really bad condition.
Medium With Cardamom Turkish Coffee